SEATANGO'S BALLROOM
TOUR CODE: ABK-SB01
REGION: KOTA KINABALU
DURATION: 7 Hours
* All timings are estimated and for reference purposes only. Actual timing will be provided prior to your departure.
Tour Highlights
A newly discovered dive site in Sabah!
Equipment Rental and Dive Master/Instructor
Return Boat Transfer
Overview of Tour
Diving in Sabah has quickly gained momentum in recent years, often crowding popular dive sites. It's time to take a plunge into SeaTango's Ballroom – an uncharted diver's paradise away from hordes of tourists!
Just 40 minutes from Kota Kinabalu by boat, SeaTango's Ballroom is a secluded, dive-centric location discovered by our team of dive experts. It boasts to be the heaven of the sea, embellished with healthy coral reefs and diverse aquatic wildlife.
With up to 30 - 35 metres of water visibility, feast your eyes on magnificent displays of dense corals in a plethora of colours which might reveal a Sea Anemone or two. If you're lucky, these waters may churn with Marble and Eagle Rays, alongside Ribbontail Stingrays. And if luck is truly on your side, you might even spot a school of dolphins!
Occupants sharing real estates with these rays are Golden Trevallies, Leopard Eels, Bamboo and Nurse Sharks, and Mantis Shrimps. Be sure to look closely into every nook, cranny, and crevice as Spiny Lobsters enjoy the solitude of coral "caves".
To traverse SeaTango's Ballroom is not as easy as a backward roll off our catamaran. Experience and good buoyancy are required to confidently descend depths of up to 69 metres.
From muck dives to deep diving, don't miss out on a chance to allow our PADI-certified Dive Instructor and Dive Masters to lead you on a leisure dive into Malaysian Borneo's realm of deep-sea wonders!
Seatango's Ballroom Location
Sample Itinerary
Wet suits and dive gear at the ready, your dive sessions will be accompanied by our PADI-certified Dive Instructor and Dive Masters.
Commence your first boat dive session.
Surface intervals allow you plenty of time to soak in the scenic splendours from our upper deck.
Continuing with our underwater explorations, we proceed to the next spot where we will spend a designated time diving.
After your second dive, it's time to feast on a BBQ Lunch on board our catamaran.
It's time to bid goodbye to SeaTango's Ballroom as we head back to shore.
Meal: Lunch
~ End of Tour ~
Tour Prices
CATEGORY
MALAYSIA
(Per Pax)
INTERNATIONAL
(Per Pax)
Adult Traveller
Minimum 5 pax to go
MYR 595
MYR 390
MYR 645
MYR 420
Note:

Rate Per Person is based on Join-In Tour Basis (shared guide & vehicle).
All rates displayed are quoted in Ringgit Malaysia (MYR).
All rates displayed are inclusive of 0% Goods and Services Tax (GST).
Tour is available for Open Water Diver and above. Discover Scuba Diving and non-diver (Snorkelling) are not available for this tour.
Optional Add-on Dive:
Top up of additional cost at MYR 60/pax Nett for 3rd dive.
Private Tour Service:
Request for Private Tour at a reasonable fee (private guide & vehicle).
Inclusion
Meals
1 Lunch, Drinking water, Coffee & Tea & Snacks.
Inclusions
Meals as Stated, Return Boat Transfer, Equipment Rental and Dive Master/Instructor.
Exclusions
Personal Travel Insurance, Personal Expenses, Peak Season Surcharge (if any), Tipping (Optional), Any Items / Activities Not Mentioned.
Sun block / Tan lotion
Towel
Swimming attire
Extra change of clothing
Personal toiletries
Your belongings may get wet. You can bring along waterproof bags such as dry bags or plastic bags to keep your belongings nice and dry!
Before going out for some fun in the sun, you may bring along some SPF50 sunscreen and an umbrella to protect your skin.
The 3rd dive is subject to weather condition.
You are not allowed to dive 18 hours before your flight. Please schedule your flights accordingly.
Boat journey to the Island may not be suitable for individuals who have any of the following conditions but not limited to: heart or lung conditions, recent surgery, back or spinal surgery, back problems/injury/fracture, arthritis, osteoporosis or other similar spinal/pelvic diseases. Pregnant women are also not recommended as the boat ride may be bumpy depending on the sea condition. If you are having similar issues as above, kindly consult your physician before you enrol in this activity.
You will need to sign the PADI release & liability form before proceeding for your dives.
Kindly follow the instructions of your Dive Instructor or Dive Master at all times.
Alcohol consumption during your dive course or trip is NOT RECOMMENDED.
Kindly inform in advance if you have any health concerns.
Conservation of the Underwater World - Harming of coral or marine life is strictly not allowed.
You are advised to purchase personnel injury & travel insurance prior to your trip.
While the jellyfish season varies, it usually occurs during mid of the year or/and end of the year. Do be extra careful and inform our guides should you be stung. Rest assured that our guides are first aid trained.
Please take good care of your own belongings and do not bring valuables.
This package is based on join-in basis of shared guide and transport vehicle. Private Guide or Tour is available upon request at a reasonable fee. Please inform us when making the bookings.
Your safety is our top priority. Should the weather or sea conditions render it unsafe to proceed for this tour, Amazing Borneo Tours reserves the right to change or cancel tour. Tour will be refunded accordingly.
Amazing Borneo Tours reserves the right to alter routes, timetables, itineraries and accommodation reserved should conditions beyond our control render it necessary.
Tipping is like giving a hug. Although it's never expected, it's always very much appreciated.
Related Packages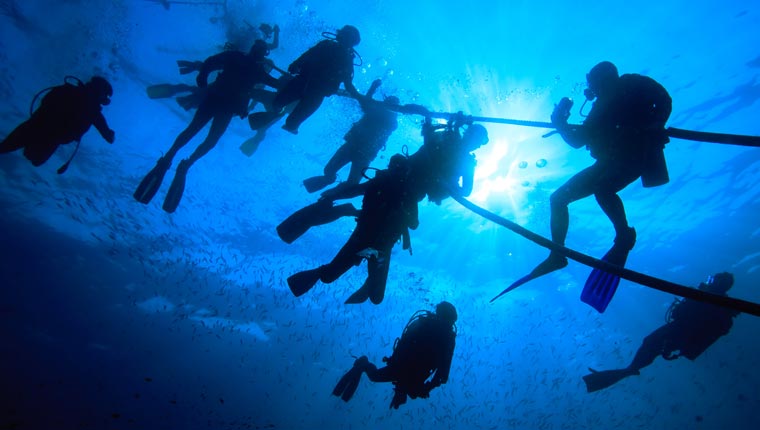 OPEN WATER DIVE
This course teaches you essential skills of adapting underwater, the utilization of scuba equipment as well as dive planning and communication skills underwater...
From MYR 1150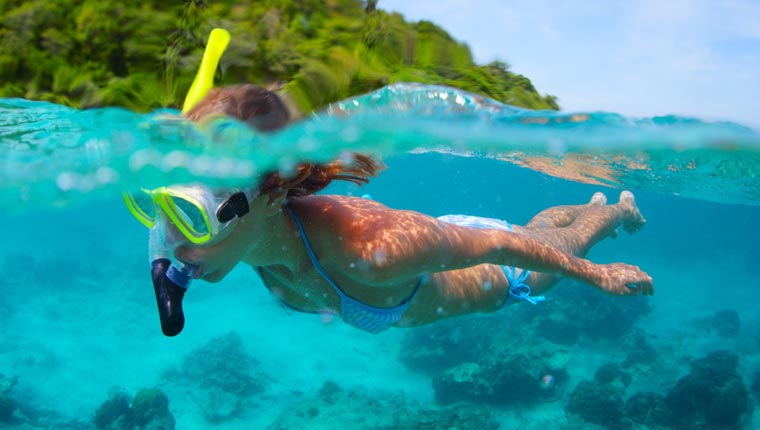 FUN BOAT SNORKELING & ISLAND VISIT
Feel the pull of oceanic magic, Snorkeling is the best way to Discover the beauty of the deep blue sea. Anyone can join in on the fun regardless of Age and Skill...
From MYR 195
DISCOVER SCUBA DIVE
The best choice for the first-timer - experience the sensation, perhaps see a small amount of marine life, all whilst under very close supervision of an instructor...
From MYR 330