PADI RESCUE DIVER COURSE
TOUR CODE: ABK-RDC
REGION: KOTA KINABALU / TARP ISLAND
DURATION: 3 DAYS
MINIMUM: 1 PAX

* All timings are estimated and for reference purposes only. Actual timing will be provided prior to your departure.
Course Highlights
PADI course materials, PADI registration and certification fees
Equipment rental and jetty fees
Free flow of coffee drinking water onboard
Lunch and refreshments provided
Course Overview
The Rescue Diver course is considered one of the most challenging and demanding of the PADI courses but also undoubtedly one of the most rewarding. If you're an Advanced Open Water Diver and thinking about taking the next step in your diving career or just looking to try something new, the Rescue Diver course is the course for you!
Why Book This Diving Course?
Undertaking this course will expand your knowledge and experience in any situation that requires advanced rescuing skills. In this course, you will learn how to be mentally and physically prepared to tackle any rescue situation, and to consider the safety and well-being of other divers. Despite the challenging nature of the course, it is also a fun way to build up a diver's confidence.
Course Outline
Students are required to partake in a 1-day classroom session, which will cover all the chapters in the Rescue Diver Manual with discussions to facilitate effective learning. Mastery of the material will be assessed through Knowledge Reviews and Quizzes, and students will also need to pass the Final Exam with a minimum score of 75%. Below are some of the topics you will be learning in the classroom:
Psychology of Rescue
Being Prepared and Responding to Diver Emergencies
Ways and tools for rescue situations e.g. AED, Emergency Oxygen Delivery Systems, Near Drowning, etc.
Identifying and neutralising problems e.g. release function and problems, thermal problems, etc.
Accident Management
Assisting and rescuing
Exits
There will be two days of practical sessions, where students will learn to demonstrate their skills and competency in the water.
What Will You Learn?
The Rescue Diver course consists of 3 main sessions:
Knowledge Development (classroom setting): to understand the basic theories and principles of rescue diving
10 Open Water Exercise - to apply classroom theory to practical
2 Case Scenarios - to apply all practical skills into scenarios
Who Can Enrol? (Pre-requisites)
Must know how to swim.
Minimum 12 years old.
PADI Advanced Open Water Diver or a qualifying certification from another training organisation. If not PADI-certified, at least 20 logged dives should be presented and should document experience in deep and underwater navigation.
PADI Junior Adventure Divers who are at least 12 years old and have completed Underwater Navigation Adventure Dive).
Holding an Emergency First Response (EFR) certification that is taken within the previous two years or 24 months.
Participants must be in good health and reasonably fit and will also need to be comfortable in the water or able to swim.
The Learning Materials You Have
For the Rescue Diver course, the main point of reference will be the PADI Rescue Diver Manual.
The Rescue Diver manual covers everything you need to know about rescue diving, from the necessary skills and terms to safety operations. You will then be put into a confined water environment to apply the skills you've learnt in the classroom, before proceeding to an open water environment. Once you have been certified, make sure to keep the course materials for future reference as well as to review what you have learnt.
What Will You Get After Complete The Course?
Certificate of Attendance (Issued by Amazing Borneo Tours)
PADI Rescue Diver Certification Card
Course Itinerary
08:15hrs: It's time to make your way to Amazing Borneo Tours' Office at Asia City! Upon arrival, you'll meet with your friendly instructor in the conference room.
The class will start off with the basics and briefly explain the contents you'll be covering for the course.
Once everything has settled, it's time to dive into your lessons!
Meal: Lunch
It's time to hit the waters! We know it's early, but you've still got to get yourself to the Sutera Harbour's Marina by 08:30hrs. A boat transfer will take you to one of the islands for your practicals.
You will meet your Dive Instructor, who will begin briefing you on what you'll be expecting to do for the day. If you have any questions, don't hesitate to raise your hands; our Dive Instructors are friendly chaps and willing to help with any questions or doubts!
Once you're geared up, it's time to get into the water! The Rescue Dive course is meant to be challenging as rescue situations are often unpredictable. This half of the course will see you applying classroom theory to practical in the Rescue Exercises.
Meal: Lunch
It's the final day of the Rescue Diver course! It's time to greet the day and head to Sutera Harbour's Marina by 08:30hrs for your boat transfer to the islands for your final day of practicals.
Like the second day, your Dive Instructor will conduct a short briefing prior to the start of the practical. If there are any questions, don't hesitate and ask away!
You will need to finish the 10 Exercises by today, followed by 2 Case Scenario assessments.
Upon completion and passing of the course, you will be certified as a PADI Rescue Diver. You will also receive your PADI Rescue Diver Certification Card between 7 to 14 working days.
Meal: Lunch
Course Prices
CATEGORY
MALAYSIA
(Per Pax)
INTERNATIONAL
(Per Pax)
Adult
Minimum 2 to go
MYR 1,800
MYR 1,180
MYR 1,800
MYR 1,380
Note:
Minimum age to join the course: 12 years old

12 - 15 years old - PADI Junior Rescue Diver
15 years old - PADI Rescue Diver

Rate Per Person is based on Join-In Tour Basis (shared guide & vehicle).
All rates displayed are quoted in Ringgit Malaysia (MYR).
All rates are inclusive of 0% Goods and Services Tax (GST).
Inclusion
03 Lunch, 02 Coffee / Tea Breaks
Return Boat Transfers, PADI Rescue Diver Course Materials, Registration & Certification Fees, Daily Lunch, Refreshments, Instructor Fees, Facilities Rental, Sabah Park Diving Fees, Park Entry & Jetty Fees, Guide, Equipment Rental e.g. tanks, wetsuits, etc.
Alcoholic Drinks, Personal Travel Insurance and Any Items Not Mentioned
Appropriate Swimming Attire
Sandals / Slippers
Extra Clothes
Sun Lotion / Cream
Towel
Notebook
Personal Toiletries
Insect Repellent
Hat
Flip flops / sandals
Personal Medication
Please get ready the below details in English before attending the course for Certification purpose:
Full Name (First, Middle, Last Name)
Birth Date (Day, Month, Year)
Gender
Address
Note: Your Diving Certificate / Diving License will be sent to this address by courier service
Phone Number
Email
Individual ID Photo (Half-Body, in softcopy)
This course is not suitable for children under 10 years of age.
You are not allowed to dive 18 hours before your flight. Please schedule your flights accordingly.
Boat journey to the Island may not be suitable for individuals who have any of the following conditions but not limited to: heart or lung conditions, recent surgery, back or spinal surgery, back problems/injury/fracture, arthritis, osteoporosis or other similar spinal/pelvic diseases. Pregnant women are also not recommended as the boat ride may be bumpy depending on the sea condition. If you are having similar issues as above, kindly consult your physician before you enroll in this activity.
Clients must complete a medical form and any positive answers require a doctor's assessment and signature for dive fitness.
You will need to sign the PADI release & liability form before proceeding for your dives.
In the event of bad weather, we will not proceed with the dive tour due to safety precautions.
Kindly always follow the instructions of your Dive Instructor.
Alcohol consumption during your dive course or trip is NOT RECOMMENDED.
Kindly inform in advance if you have any health concerns.
You are advised to purchase personnel injury & travel insurance prior to your trip.
Before enrolling, please make sure that you are "Fit to Dive". Kindly download the RSTC Medical Statement HERE or ensure that you get the medical statement from us and read it thoroughly for your own safety.
If you answered "Yes" to one of the questions, we must request that you consult with a physian and ask him / her to complete Page 2 (physician column) of the form. You will need to pass this to your Instructor prior to the dive activity.
Your safety is our top priority. Should the weather or sea conditions render it unsafe to proceed for this tour, Seatango reserves the right to change or cancel tour. Tour will be refunded accordingly.
Seatango reserves the right to alter routes, timetables, itineraries and accommodation reserved should conditions beyond our control render it necessary.
Tipping is like giving a hug. Although it's never expected, it's always very much appreciated.
Related Packages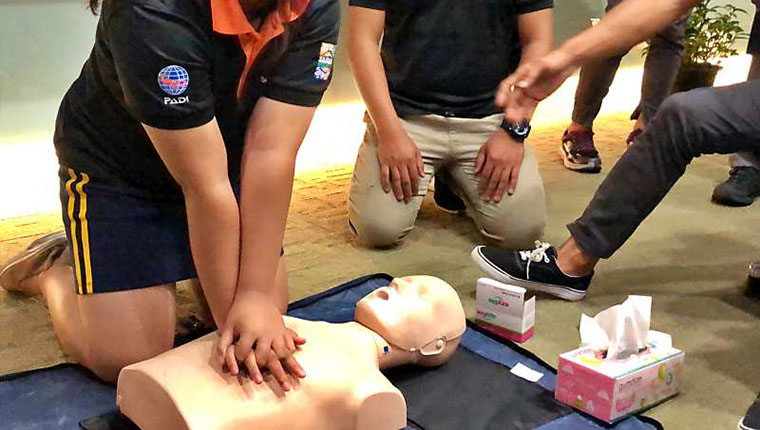 Take the Emergency First Response (EFR) course to be prepared in any situation. Learn first aid skills and CPR training, a pre-requisite for PADI Rescue Diver Course...
From MYR 400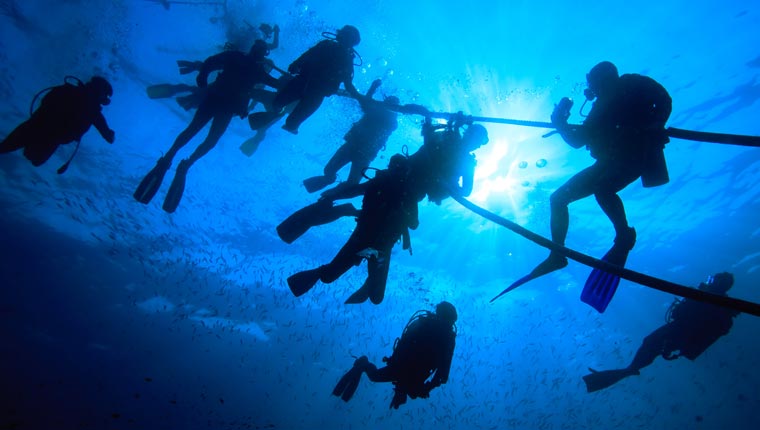 This course teaches you essential skills of adapting underwater, the utilization of scuba equipment as well as dive planning and communication skills underwater...
From MYR 1150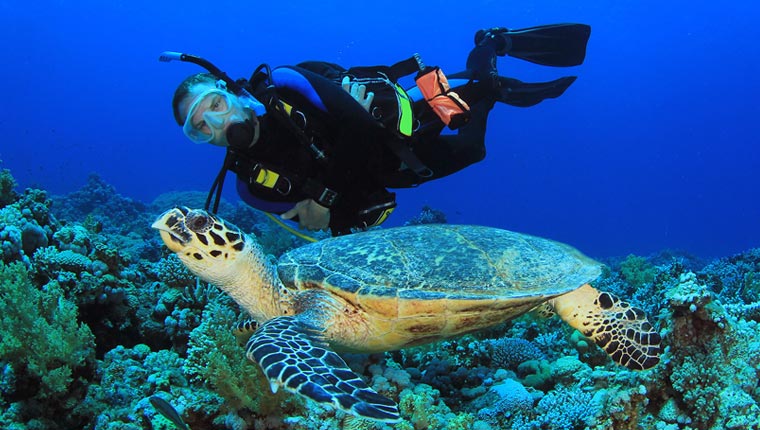 Suitable for any Open Water certified diver seeking to upgrade your diving skills, equipping you with important skills that instills confidence as you venture deeper into the exciting underwater world...
From MYR 1080