Emergency First Response Course (EFR)
EMERGENCY FIRST RESPONSE COURSE (EFR)
TOUR CODE: ABK-EFR
REGION: KOTA KINABALU
DURATION: FULL DAY
MINIMUM: 1 PAX

* All timings are estimated and for reference purposes only. Actual timing will be provided prior to your departure.
Course Highlights
Primary Care (CPR) and Secondary Care (First Aid) skill
Build confidence and increase willingness to respond to emergency
Pre-requisite for PADI Rescue Diver Course
Everyone will get the chance to practice EFR skills during practical sessions
Lunch provided
Course Overview
If you want to be prepared for any situation, then the Emergency First Response (EFR) course serves as the right preparation.
The course meets the CPR and first aid training requirements required for undertaking the PADI Rescue Diver course and all other professional-level ratings. Many courses such as the PADI Rescue Diver and PADI Divemaster courses require divers to have taken the EFP courses as required preparation.
The EFR course will focus on helping to build confidence and to increase willingness to respond when faced with a medical emergency. Participants will learn the importance of emergency care step by step and practice applying skills in a fun and non-stressful learning environment. The course is supported by self-study manuals, videos, and quick reference cards to help enhance learning. Much of the course requires independent study to prepare for both classroom and hands-on skill development sessions with the instructor.
About the Courses
The Emergency First Response (EFR) courses, Primary Care (CPR) and Secondary Care (First Aid), are skill intensive and consists of a 1-day classroom session.
Primary Care (CPR) will teach participants how to respond to life-threatening emergencies. Through a combination of knowledge development, skill development and realistic scenario practice, participants will gain the knowledge and confidence they need to respond to any medical emergency.
The Secondary Care (First Aid) course covers injuries or illnesses that are not immediately life threatening. Participants will mainly focus on secondary assessment and first aid through knowledge development, skill development, and realistic scenario practice.
This Course Is Suitable For...
Divers continuing their Dive Education to PADI Rescue Diver Course
Those who need to fulfil workplace requirements e.g. construction, nursing, school safety
For those looking to refresh their Emergency First Responder Skills
Those who want to be life savers!
Course Outline
The Emergency First Response Primary Care (CPR) course consists of:
Scene Assessment
Barrier use
Primary Assessment
CPR - Cardiopulmonary Resuscitation
CPR – Chest Compressions Combined with Rescue Breathing
Conscious and Unconscious Obstructed Airway Management
Serious Bleeding Management
Shock Management
Spinal Injury Management
Automated External Defibrillator Use
Emergency Oxygen Use Orientation
The Emergency First Response Secondary Care (First Aid) course consists of:
Injury Assessment
Illness Assessment
Bandaging
Splinting of Dislocations and Fractures
Students will assess their knowledge of the material through reviews and an exam. To assess students' skill proficiency, they will need to undergo a practical demonstration of their skills.
What Will You Get After Complete The Course?
Certificate of Attendance (Issued by Amazing Borneo Tours)
EFR Certification Card (valid for 2 years) - rewarded upon successful completion of the course
Course Itinerary
Meet up at Amazing Borneo's Conference Room at 09:00hrs
The classroom session will start with a few videos and a short demonstration.
Lunch will be at a local restaurant.
The course will then begin with Primary Care (CPR) and Secondary Care (First Aid) practical sessions:
Classroom – Practical (Part 1)
Primary Care (CPR)
After Part 1 Classroom session, you will be have lunch in a local restaurant.
Classroom – Practical (Part 2)
Secondary Care (First Aid)
16:00hrs Course completion and certification, where you will receive a card within 7 to 14 working days.
Upon completion of the course with a minimum passing mark of 75%, you will be certified as a competent Emergency First Responder. You will also receive your EFR Certification Card between 7 to 14 working days.
Meal: Lunch
Course Prices
CATEGORY
MALAYSIA
(Per Pax)
INTERNATIONAL
(Per Pax)
Adult
Minimum 2 to go
MYR 525
MYR 400
MYR 525
MYR 420
Note:
There is no minimum age to join this course
Rate Per Person is based on Join-In Tour Basis
All rates displayed are quoted in Ringgit Malaysia (MYR).
All rates displayed are inclusive of 0% Goods and Services Tax (GST).
Inclusion
01 Lunch
Meals at stated, Instructor fee, EFR Registration & Certification fees, EFR & CPR course materials, Facilities rental, Drinking Water
Care for Children
Alcoholic & Carbonated Drinks, Personal Travel Insurance, Any Items Not Mentioned
Comfortable clothing and footwear
Water bottle
Personal items e.g. cash
The course incorporates independent study to prepare you for a classroom and hands-on skill development session with your instructor. You will learn the same patient care techniques used by medical professionals, but at a lay person level.
This package is based on join-in-basis as a classroom, private Instructor is available upon request at a reasonable fee. Please inform us when making the bookings.
It is good to refresh CPR and First Aid skills every 24 months as the course is constantly updating to fit current needs. If you would like to take a refresher course, please enquire with us.
It will be good to do self-reading of the learning materials prior to attending the course.
Related Packages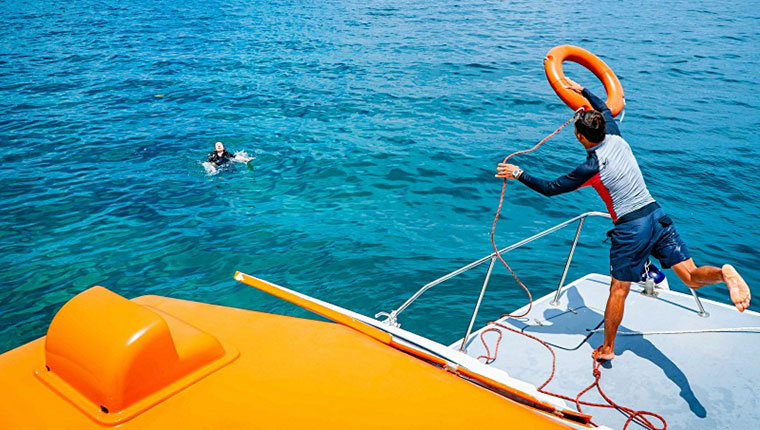 The PADI Rescue Diver Course is considered challenging but also the most rewarding. Be prepared for any emergengy situation by gaining your PADI Rescue Diver certification with us...
Please Enquire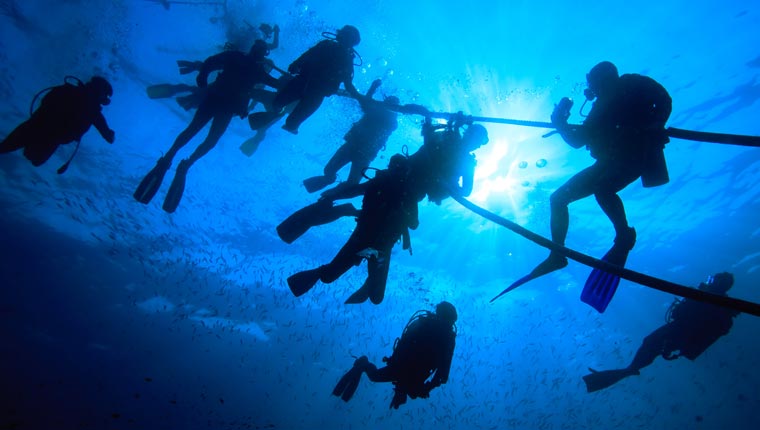 This course teaches you essential skills of adapting underwater, the utilization of scuba equipment as well as dive planning and communication skills underwater...
From MYR 1150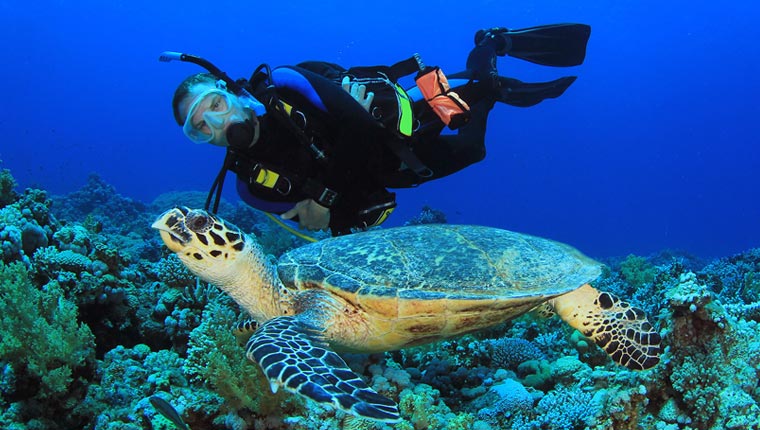 Suitable for any Open Water certified diver seeking to upgrade your diving skills, equipping you with important skills that instills confidence as you venture deeper into the exciting underwater world...
From MYR 1080