All Tours
Dive & Snorkel
---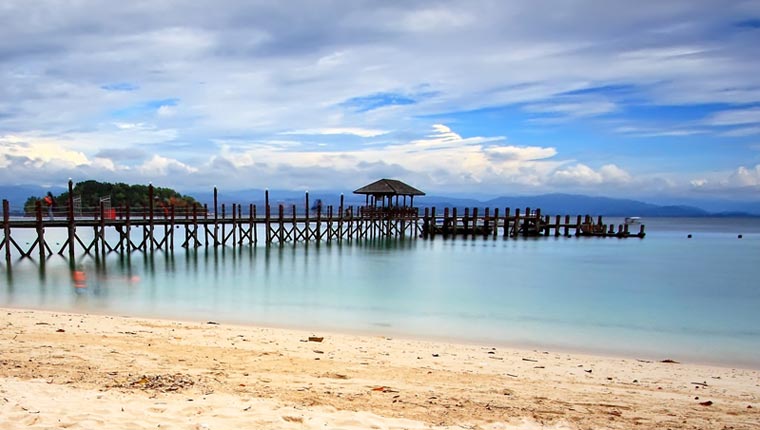 BEAUTIFUL TWIN ISLANDS HOPPING
Tunku Abdul Rahman Marine Park comprises of a group of 5 islands located between 3 to 8 KM off Kota Kinabalu's coastline. Kick off those shoes, get some sand between...
From MYR 195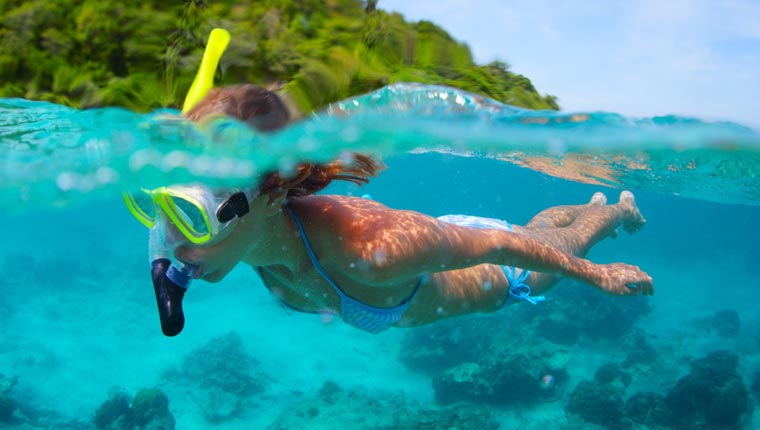 FUN BOAT SNORKELING & ISLAND VISIT
Feel the pull of oceanic magic, Snorkeling is the best way to Discover the beauty of the deep blue sea. Anyone can join in on the fun regardless of Age and Skill...
From MYR 195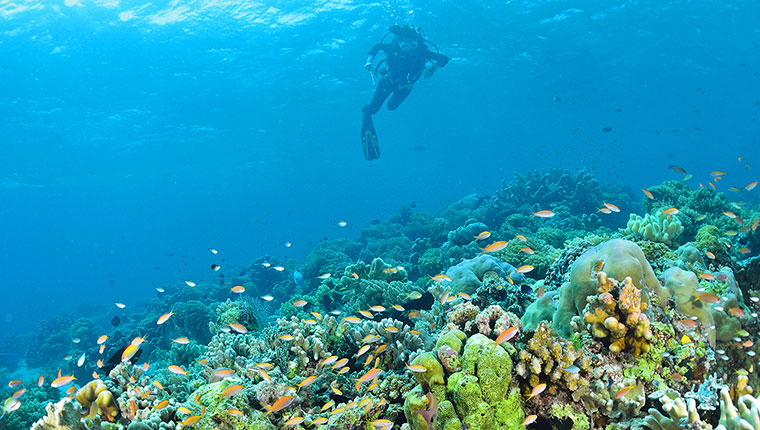 SEATANGO'S BALLROOM
Delve into SeaTango's Ballroom - an uncharted diver's paradise in Sabah, Malaysian Borneo inhabited by diverse coral reefs and aquatic wildlife! A marine exploration perfect for seasoned divers...
From MYR 390
DISCOVER SCUBA DIVE
The best choice for the first-timer - experience the sensation, perhaps see a small amount of marine life, all whilst under very close supervision of an instructor...
From MYR 330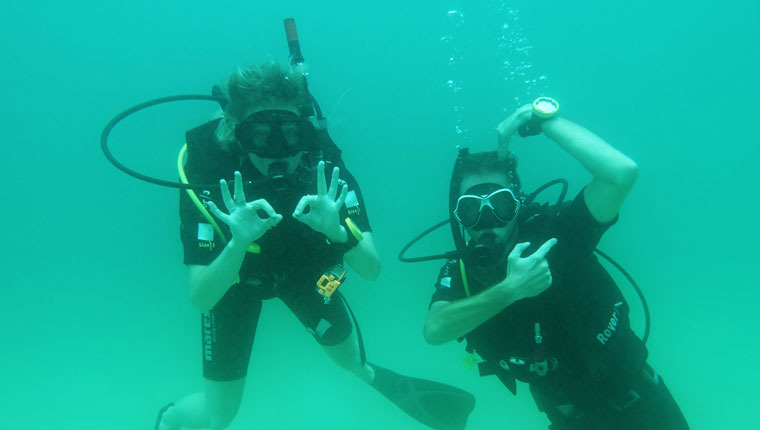 SCUBA DIVING ADVENTURE
Sabah's west-coast, lesser-known and under-appreciated, lies just a short-distance from the buzzing capital of Kota Kinabalu City. The diving here offers...
From MYR 320
Leisure & Cruises
---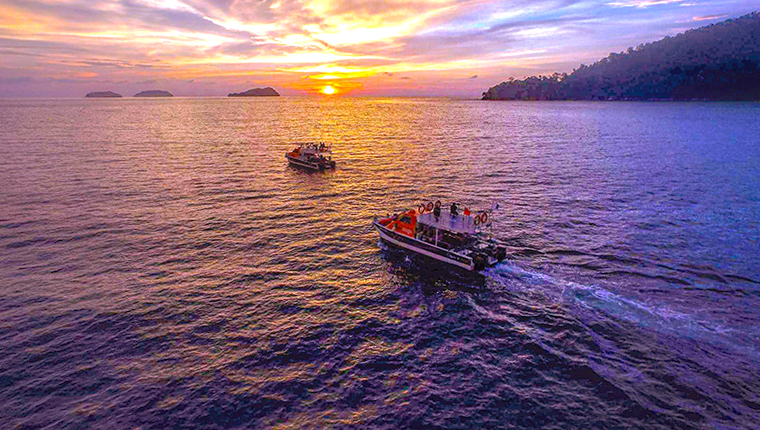 SEATANGO SUNSET CRUISE
Admire the stunning natural assets that gild the coastline - friendly sun-rays on textured sands, islands on glossy ocean beds just off the city's shore...
From MYR 119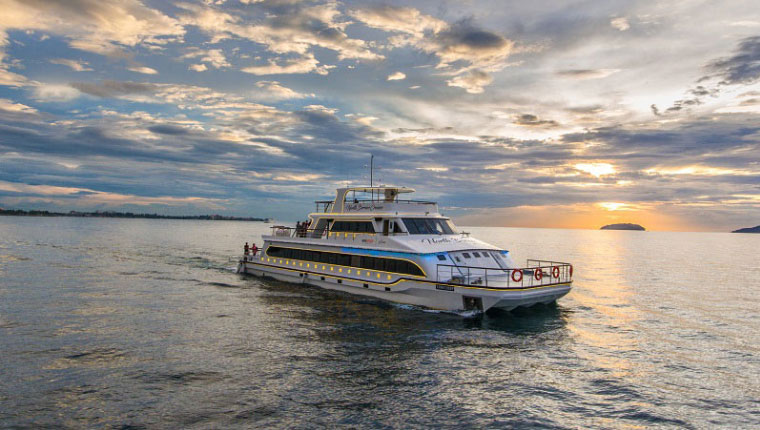 NORTH BORNEO SUNSET DINNER CRUISE
The most sought after culinary experience in North Borneo - All aboard Kota Kinabalu's First and Only Dinner Cruise, taking you across the sultry South China Sea at its most beautiful during sunset...
From MYR 195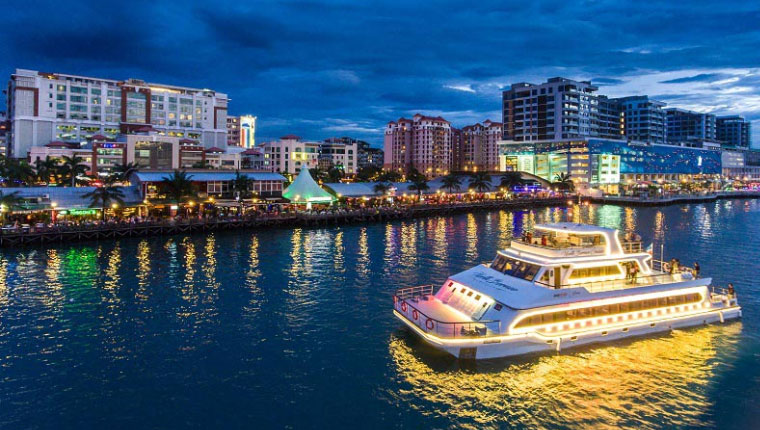 KK CITY NIGHT DINNER CRUISE
Take sightseeing up a notch with coastal views from a breezy upper-deck and create treasured moments under a starlit sky as you glide pass Kota Kinabalu's waterfront...
From MYR 188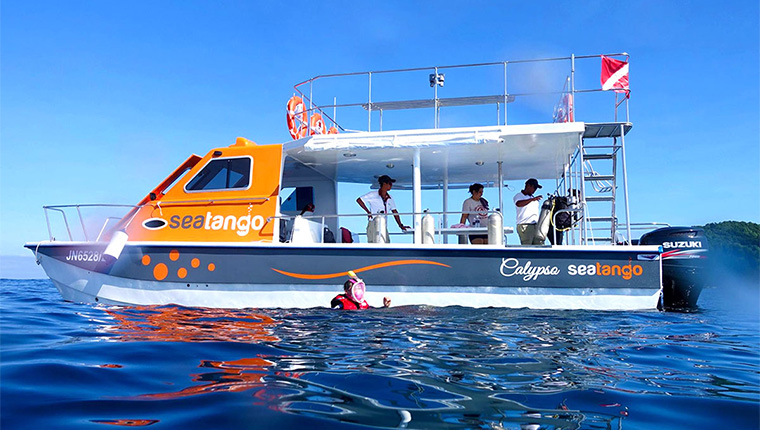 PRIVATE CHARTER
Customise your very own itinerary on SeaTango private charter - birthday parties, corporate outings, wedding photoshoots or even proposals. Featuring a sun deck, front deck, spacious main area, and equipped with a toilet and fresh shower, our catamaran has ample room to cater up to 24 pax of guests...
Enquire Now